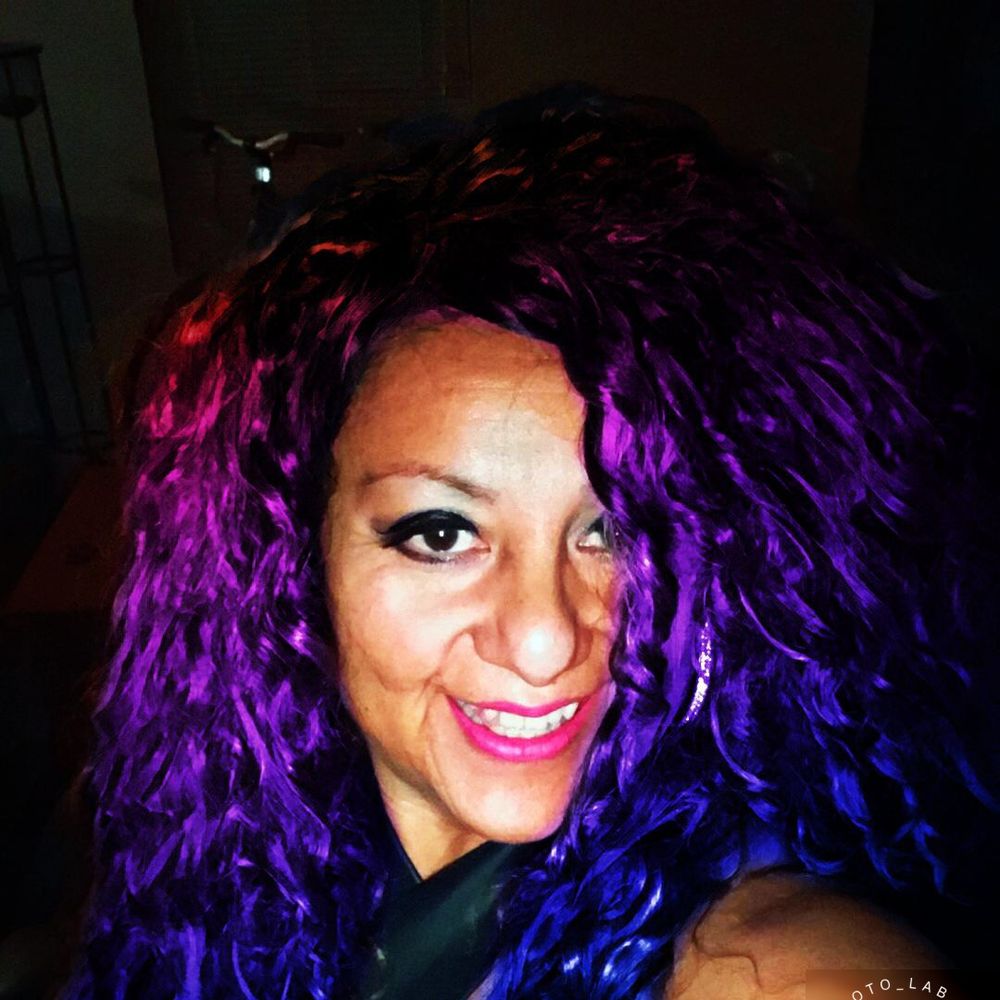 Angela Isart has been a lead singer for local Houston cover bands since 2010. She founded A Sure Thing along with James Langenbuch, former bassist, and guitarist, Miguel Thornton in August of 2014. Angela believes her wide vocal range stems from her years in church, high school, and college choirs as a first soprano where she was a featured soloist and first soprano and alto for small ensemble. She received a scholarship for voice and attended San Jacinto College North. She received her teaching degree in 1998 from The University of Houston-Downtown, graduating with honors, and when not performing, works for promoting, booking, and managing A Sure Thing. For her, it is a labor of love and a dream come true to sing with such an accomplished group of musicians and friends. The men in her band have had a major impact on her life musically as well as personally, and she is proud to have created a band that dedicated and loyal to the music, the group, and to one another. The musical influences that have helped shape her own performances include Patsy Cline, Anne Wilson, Bette Midler, Barbara Streisand, Donna Summer, Chaka Khan, Prince, Beyonce, Bruno Mars, Mick Jagger, Steven Tyler, Steve Perry, and Tina Turner to name a few.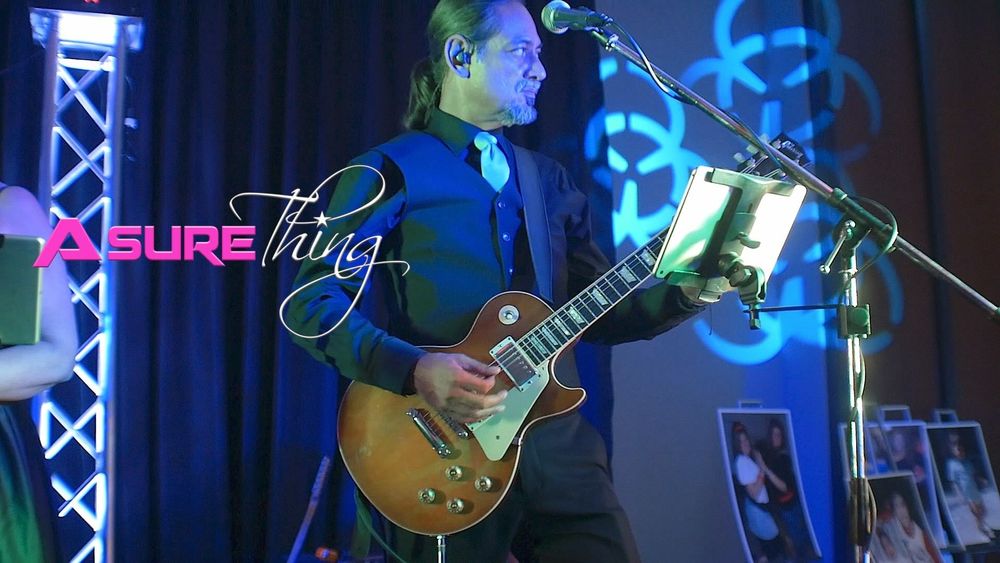 Miguel is one of the most versatile guitarists in Houston. When he is not performing, Miguel teaches music to beginners and advanced students, children and adults, at both Sessions Music and Clear Lake Music Lessons in Houston, TX. Miguel has been part of original bands as well as cover bands and has been playing guitar since he was 12 years old when he was introduced to the instrument by his father. He has over 30 years of experience at guitar. He also plays bass, drums, and keyboards. Miguel's philosophy on music can be summed up by a quote from Ludwig van Beethoven, "To play a wrong note is insignificant; to play without passion is inexcusable."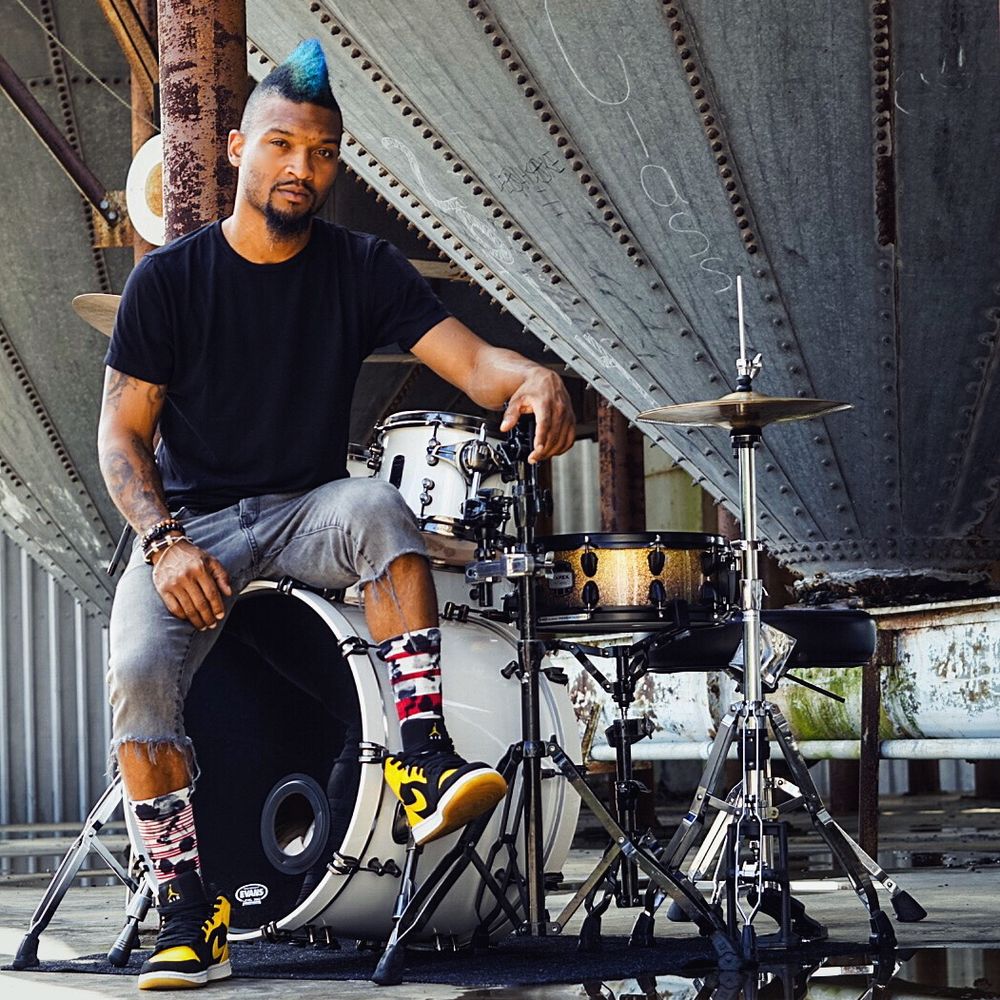 Leon G. Kittrell II, started playing drums at the very early age of two years old. Being influenced by his father and many other drummers, he has taken a path that spans across many genres. He is totally self taught and has never had a lesson. He has been touring for the last 15 years. Starting out his career with his first major gig in the hip hop world with Travis Porter, he has crossed all genres and boundaries to date as a drummer. After being given the nickname "Kwikstiks" by Bo Diddley, Leon has been blazing up the industry from stages to studios working with the best. 
Currently Endorsed by: 
Mapex Drums 
Evans Drumheads 
Promark Drumsticks 
BigFatSnareDrum 
Cymbolt 
Drumdots 
Solomon Mics 
Artist Leon has worked with: 
TLC 
Syleena Johnson 
Roman GianArthur 
Tiffany Evans 
Shanell 
D.Woods 
Eric Benet 
Jidenna 
Janelle Monae 
Monica 
Wondaland 
Mac Miller 
2chainz 
Lil Wayne 
Jidenna 
Norman Brown 
Ken Ford 
Travis Porter 
Lyric Jones 
Bo Didley 
Kontraband 
Too Short