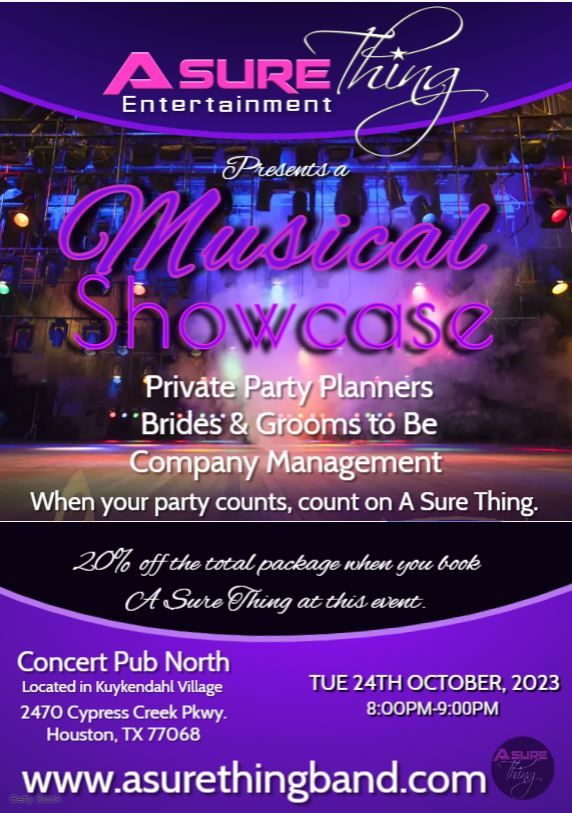 UPCOMING EVENT
AST BIG Band Live Music Showcase
Join us Tuesday, October 24, 2023 from 8p to 9p for a taste of what a party with A Sure Thing could be like at your upcoming event. Those in attendance are eligible for 20% off one of our party packages when booked at this event.
Welcome
A Sure Thing is a Houston based, energetic, jaw dropping, chills up and down your spine, not your average, make you say, "OMG"  party band. With a lengthy list of varied music selections, we can make any event a momentous occasion. Rock, Pop, Funk, Soul, Country, Latin, Tejano, and Dance favorites from the 50's to today's current hits, we will have you and your guests up and cheering, singing and dancing, reminiscing and romancing.
A Sure Thing 2 offers an alternative for smaller venues and/or intimate settings and engagements with vocals and keyboard accompaniment.
Music connects us all, and music is what we do. That's A Sure Thing!
"

Music is better once shared."